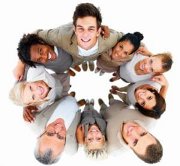 GreatHealth.ca is an online Herbalife retailer made up of a small team of dedicated independent Herbalife distributors. We offer a full range of nutrition, weight-loss and personal care products.
Our mission is to provide you the best weight-management and nutrition products in the industry, with the best possible service.

For any comments or inquiries, please contact us using our contact form.
About Herbalife
Herbalife is a global nutrition company that has helped people pursue a healthy, active life since 1980. Herbalife's nutrition, weight-management and personal care products are available exclusively through dedicated independent Distributors in more than 80 countries.
Herbalife supports the Herbalife Family Foundation (HFF) and its Casa Herbalife program to help bring good nutrition to children in need. They also sponsor world-class athletes, teams and events around the globe, including the LA Galaxy and FC Barcelona soccer clubs, as well as champions in more than 15 other sports.